Providing services for more than 80 years!
Our History
The Children's Board was initially established in 1938 as the governing board of the Oswego Children's Home to provide assistance to the community's orphaned children. The Children's Home closed in 1957, and the Board evolved to what it is today, continuing to meet the needs of children in Oswego County.
The Children's Board is comprised of member volunteers. It is governed by its officers. The volunteer board meets monthly, from September through May, on the 3rd Tuesday of the month. The membership is diverse in backgrounds and professions. Each member decides how much time they can dedicate and which project or committee they are interested in, based on personal interests.
Interested?  We encourage you to attend a meeting to learn more about our activities. You may also contact our membership coordinator for additional information. Become a friend of Children's Board…follow us on Facebook!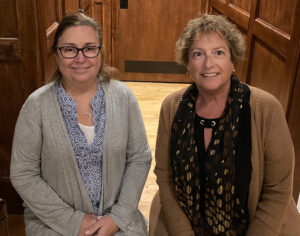 As a former U.S. President once said "Children are our most valuable resource."
Our organization's mission is to make a difference in the lives of children in our community. We may not be able to help each and every child, but we try to make children's lives better.   Both of us have been members of this amazing organization for over 30 years.  We both feel so blessed to continue to be part of Children's Board. We have seen a lot of changes and also seen some things that have stayed constant.  The bottom line is everyone in our organization cares about the well being of children in our community. Whether we are honoring an unsung hero, awarding scholarships, supplying clean socks and underwear to the school nurses, or holding a free performance during Harborfest, we are reaching children in our community.  We are both so grateful for our amazing and hard working team who belong to Children's Board. In order to continue to succeed with our mission, we need more than our wonderful membership, we need community support for our fundraisers and activities.  Please accept this as an invitation to join us in any capacity.  We ALWAYS welcome new members.
Sincerely,
Cindy Mather                 Karen Reynolds
Co- President                Co-President